Thurston High School – Springfield
May 21, 1998
 Without Fred Ure may have been no Opal Whiteley Memorial.   Fred created the beautiful sculptures for the Opal Park exhibit back in 1994 (photo on left)  He has been my friend for 20 years.
Fred's two teenaged sons, Doug & David helped us build Opal Park and have grown up in the same places where Opal lived and wrote.
On May 21, 1998 Doug and David were in their high school cafeteria in Springfield.  In walked Kip Kinkel armed with two guns.  He shot 23 kids in the cafeteria – killing two of them.  Doug and David Ure were two of the five Boy Scouts who wrestled the shooter down and stopped his bullets.  They have been awarded numerous medals for their heroism – including the Boy Scout's highest award. They have helped their father with his artwork and created the first memorial for Opal Whiteley. Fred has also been active with their troop.
After the shooting hundreds of reports were looking for The Ure Brothers. Reporters were calling everyone in the state with their last names. Fred and their mother, Barbara (an award winning trauma & birth nurse) are divorced. Her phone number is listed and she was swamped with hundreds of requests for interviews – and curiosity seekers.
However, Fred's phone was actually the Opal Whiteley phone number. If you looked up Opal Whiteley in the Eugene, Oregon phone book back then you actually got Fred Ure's number! We set the phone up when we were overwhelmed with calls about the Opal Whiteley Celebration to the mental health clinic I worked in at the time. The boys were able to go to their dad's house and not be found by anyone but friends and family because the news media did not know that his phone number was listed under the name of …. Opal Whiteley!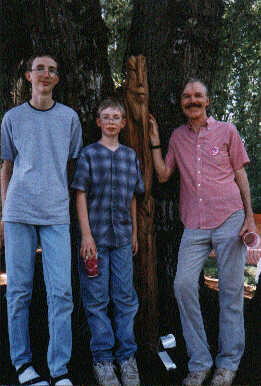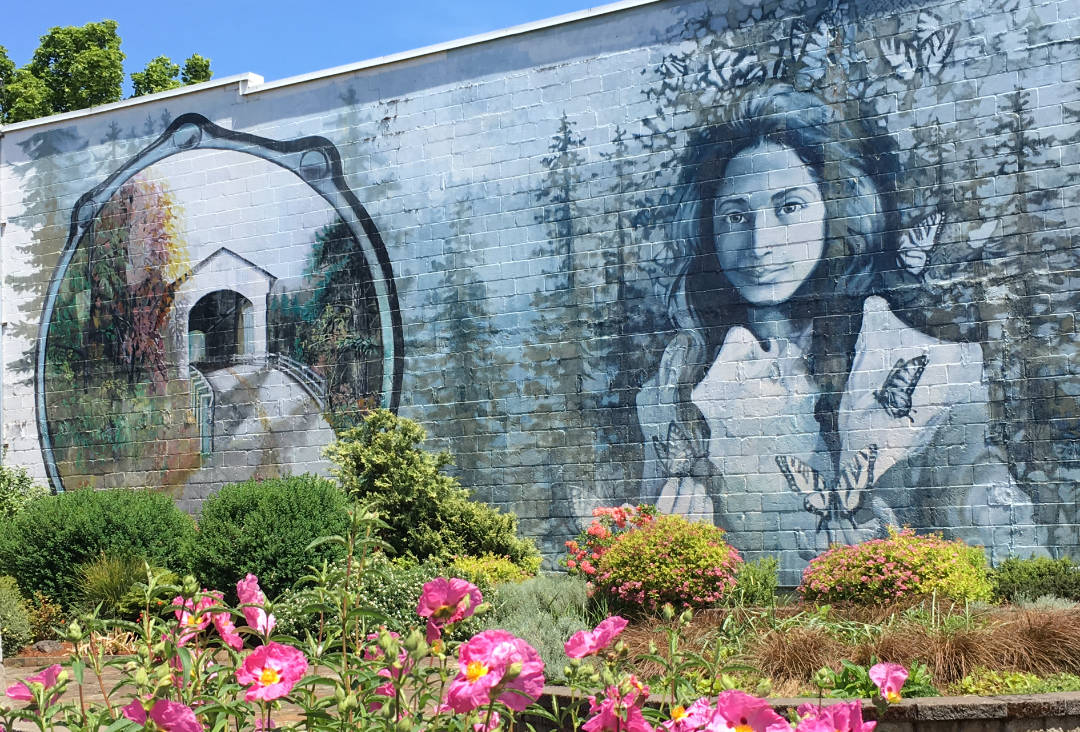 Fred Ure, Sculptor for Opal Park, 1994 -2013
For over 30 years Fred has displayed his art in the forests of Cerro Gordo Mountain. His art has a touch of magic and a deep understanding of the cycles of time. In 1994 he and Steve Williamson created successful Opal Park, the first memorial to honor Opal Whiteley. It was a great success as Art in the Forest.
Hailed as a child prodigy, Fred Ure won many art prizes in his youth. He began his first apprenticeship at age 13. His work has been featured in local and national news media and regional art shows. Fred believes deeply in the concept of "Community Sculpture Gardens" where residents take responsibility for caring for their community art. Other artists may also exhibit their work on the Trail.
Fred creates his artwork to be seen out in Nature. His art is an attempt to reconnect man and art in their most natural setting. Each piece will evolve over time to go back to it's natural elements – wood, or clay. This decomposition is part of the natural life cycle of all things. Part of appreciating his art is respecting both the beauty of it's youth and the dignity of its aging maturity. Most have been chipped or cracked. It is all part of the outdoor growth and maturing process of Fred's art – just has we human beings change over time, with a few nicks and cracks of our own. In people, the aging process builds character and wisdom. Aging is both a process of decay of the body – and growth of the inner spirit.
Because of a severe arm injury two years ago Fred may be unable to make sculptures like he did before. Some of these art works may the last ones Fred ever creates in stone, marble or even wood. He is not expected to have more than partial use of his left (main) arm. However, that has not stopped his art.
Fred now uses innovative mixtures of clay, plastics and marble dust to create his sculptures. This allows him to work in much softer and more pliable media. He is now back making original artworks! That's how one turns life's lemons into lemonade! I deeply appreciate his friendship.